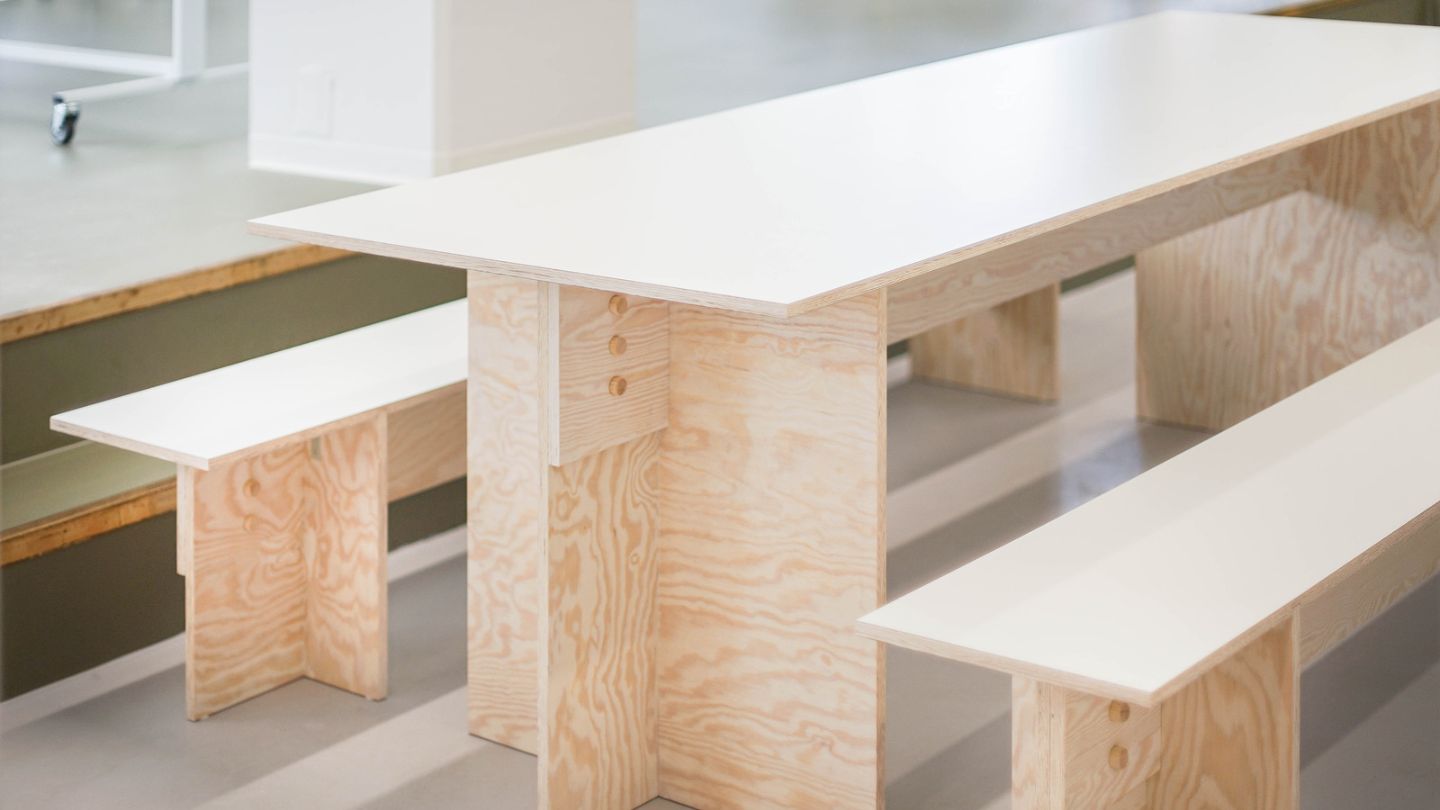 Customized teaching courses for educational institutions
If you are an educational institution and have to teach hardware manufacturing, Trifolium's Mobile Production Unit can be set up on-site at your place and we can organize tailor-made courses for all age groups.
For example, the MPU was used for local production in connection with the construction of a local recycling station as a co-creation process with young people from the local area in the Urban plan. Co creation consisted of a collaboration with the studio Studio Heima, Boligforeningen 3B - KAB and Trifolium, where we facilitated the production of a furniture series designed by architects and built by the local young people. Trifolium helped the local residents with ideas for home improvements, signage for the area etc. In addition, Trifolium and Boligforeningen 3B - KAB collaborated with the youth organization FRAK, where we supported various productions in connection with the establishment of FRAK's new office environment.

Mobile Production Unit
FULLY EQUIPPED WITH
- Full plate CNC milling machine
- Laser cutter (Mira 7)
- Dust extractor
- Miter saw
- Table saw
- Compressor
- Wide selection of cordless hand tools
Prices and contact
Interested in hearing more? Contact us for prices and more information about your options for using our MPU.