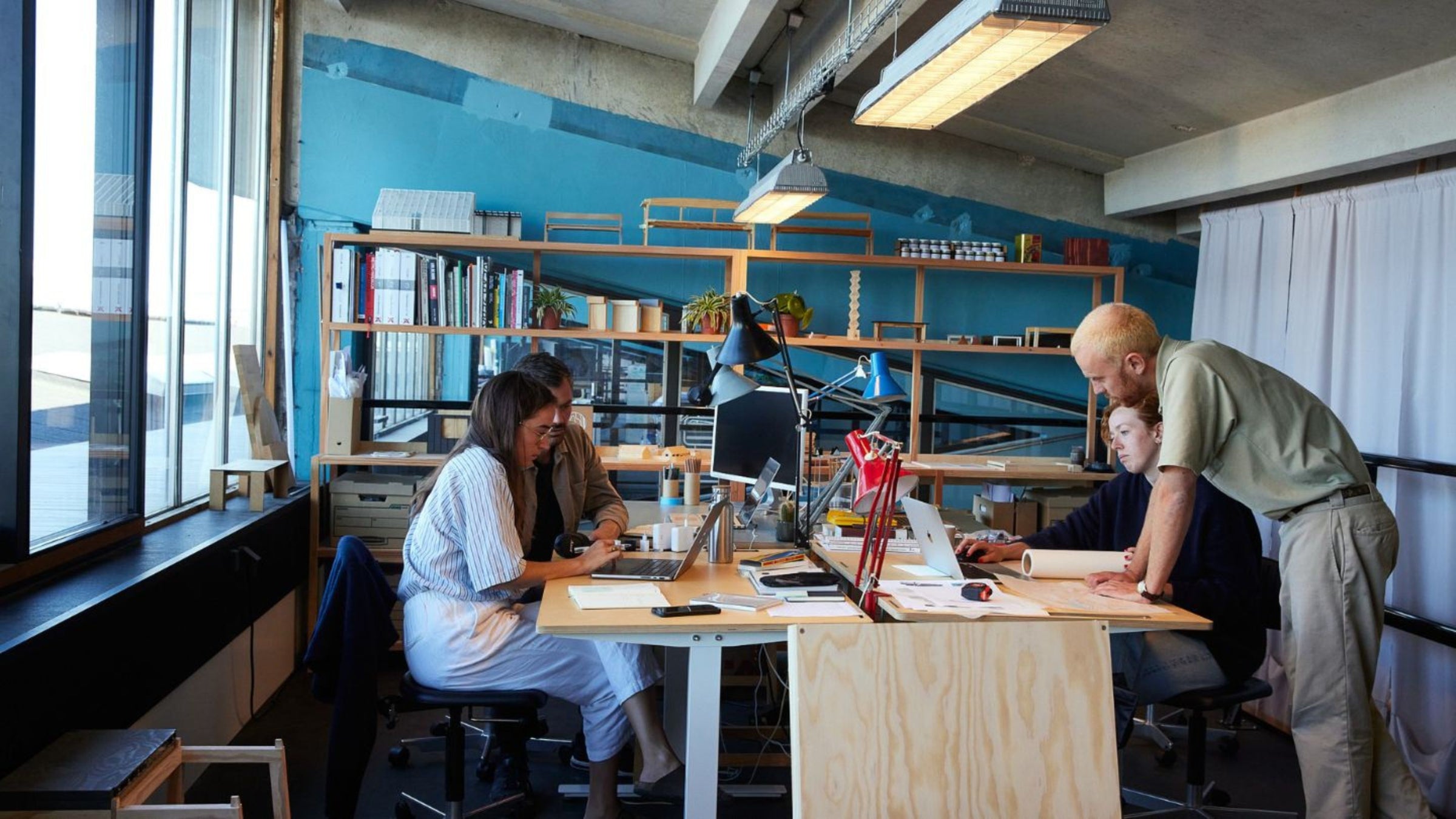 Foreman
Foreman with extensive experience is wanted for seven specialized workshops in a member-based working community in Copenhagen's South Harbor.
Our former foreman has taken the step to become independent, and we are therefore looking for a new, committed foreman to take care of the day-to-day running of our seven professional workshops and to advise our member companies.
As a foreman, you play a key role in maintaining the high quality and diversity of services we offer our members. Our workshops span a wide range of disciplines such as woodworking, metalworking, electronics, prototyping, textile design and model building. Our members represent a wide range of professions, including architecture, design, carpentry and software development.
Areas of responsibility and tasks
Member management
Answering questions from members and helping to maintain order
Onboarding, coordination and execution of intro courses as well as technical courses
Monitoring of workshop use and possible registration of new members
Receiving deliveries and shipments
Holding monthly member meetings

Maintenance of workshops and machines
Carrying out scheduled service and ad hoc repairs
Correction of suddenly arising problems, e.g. breakdown
Inventory management for spare parts and coordination with subcontractors
Administration of consumables, including ordering and sales reporting
Team and resources
You will have a mechanical engineer and a technician available to handle more technically demanding tasks, as well as a youth worker a few times a week to assist with practical tasks.

Who are you?
It is important that you can maintain an overview of a day with many different types of tasks and inquiries. It requires you to be organized and have a sense of what is important to solve now and what can be postponed. You must also be able to take the lead when the many areas must be kept in order and be able to show the direction to the members when the rules must be followed.

We expect you have
+10 years of work experience with similar work
structured approach to your work
prior knowledge of CAD/CAM, especially Fusion360
desire to organize, systematize and optimize the operation of our workshops and machines
ability to navigate a multidisciplinary environment
It is an advantage if you have
experience with various machining techniques
broad knowledge of material types
We offer
salary according to qualifications
possibility of access to workshops and machines in your spare time
opportunity for further education
Working hours Monday to Friday, 8-16 incl. lunch
Desired start date is as soon as possible
In the job, you will report to the director, but your daily work will be organized by our coordinator.

Application
If you have further questions about the position, you are welcome to contact the managing director. Lau Gotthard Christensen at 3136 1879.
Submit your application with CV to info@trifo.dk no later than Thursday 5 October 2023.
We process the applications as we receive them, and we close the search once we have found our new colleague.

About Trifolium
You will be part of a team of 10 employees, where it is important to be able to work well together crosswise. We appreciate having both fun and good times when we go to work. We want to prove that we can be a commercially driven office and workshop community for companies that can see the benefits of being together on shared facilities - and that help and spar with each other across companies and professions, to solve professional problems and exciting tasks.