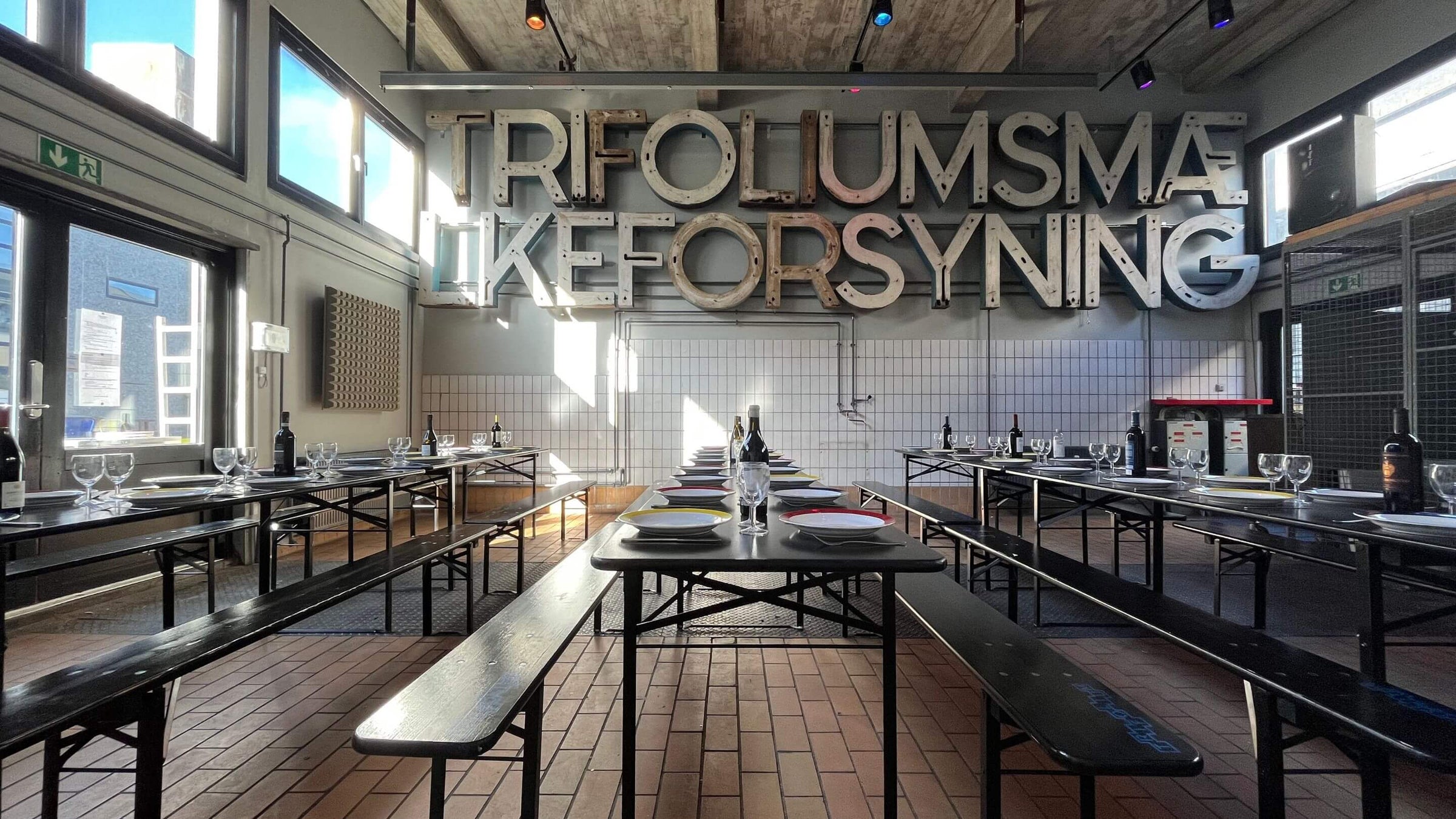 Flexible premises in a historic building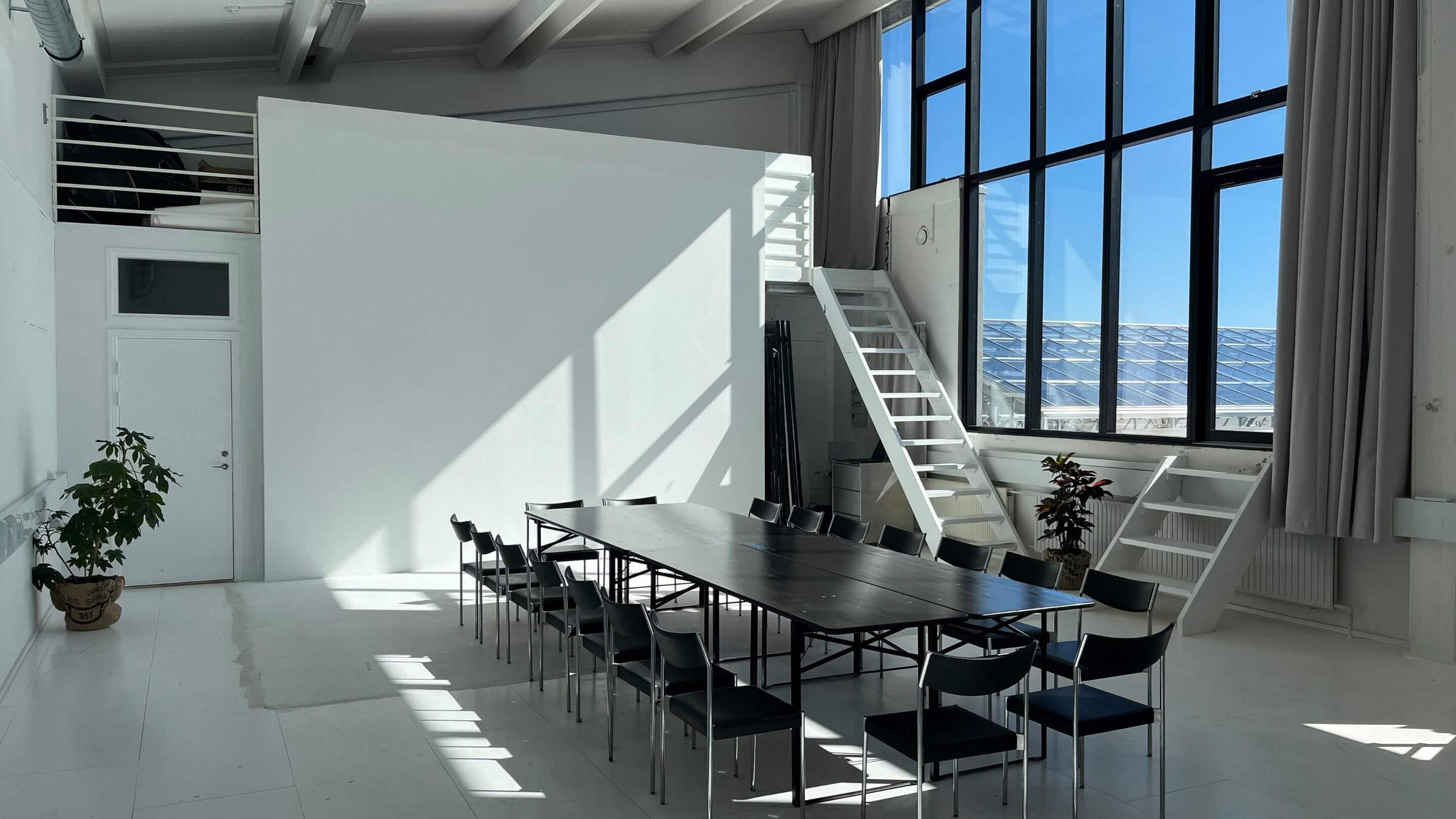 South Harbor in Copenhagen
Book Trifolium's fantastic event room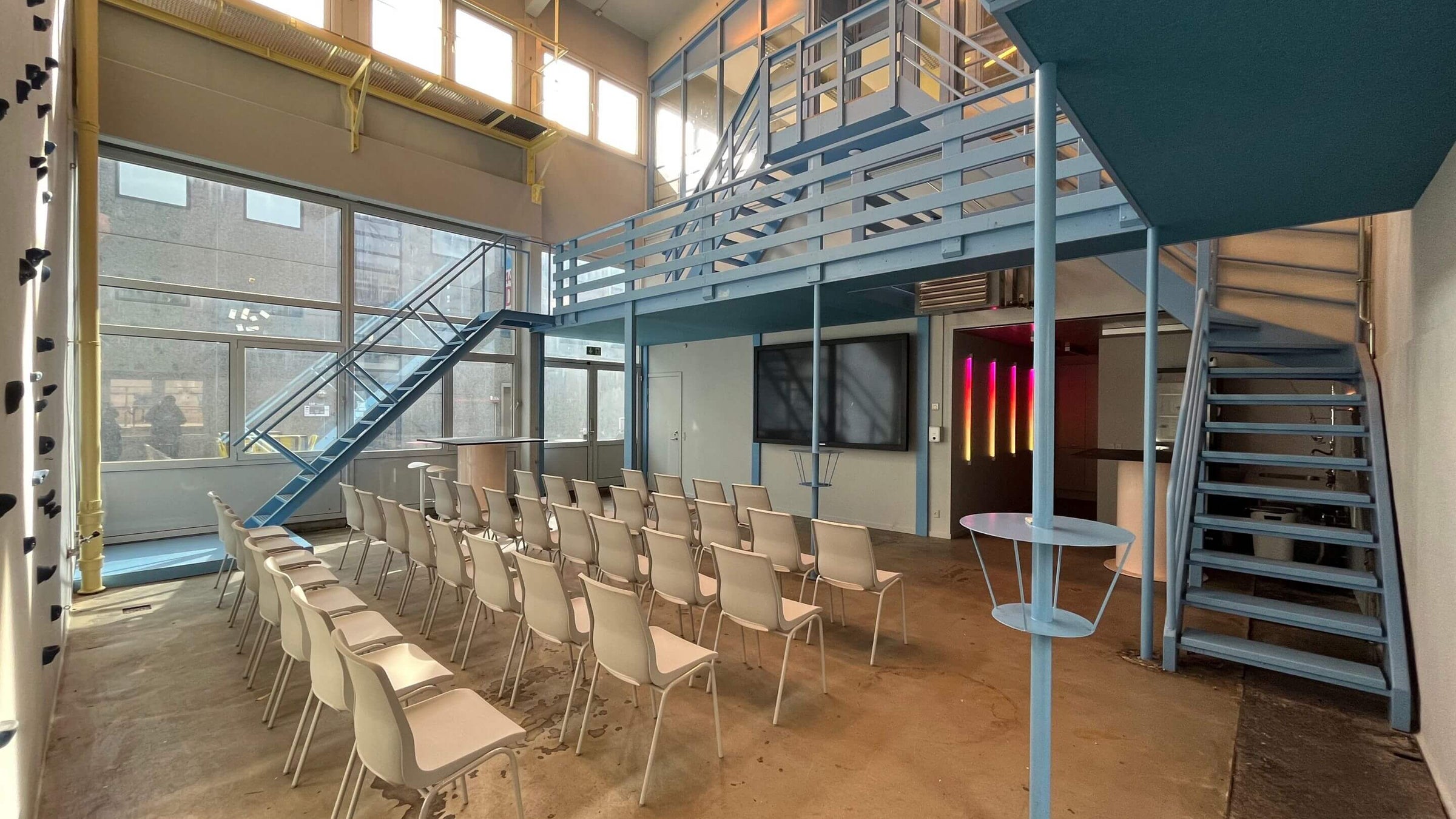 Do it yourself – or let us
- for events, arrangements, meetings and parties.
PARTY ROOM AND MEETING ROOM
Experience historic event spaces in the heart of Sydhavnen at Trifolium. Our fantastic event spaces, the Workshop, the Photo Studio and the Club, are available for hire and are perfect for events, meetings and festive events. Immerse yourself in the atmosphere of the charm of the past while enjoying the modern facilities we offer. With space for up to 50 seated or 75 standing guests in each room, you can create unforgettable experiences in an authentic historic building.
THE WORKSHOP
Experience the authentic and raw industrial space
Located in the old dairy, this room offers a unique and authentic atmosphere with high ceilings. The raw and industrial atmosphere creates the perfect setting for companies, meetings or conferences, both for individuals and businesses. Take a look in the cozy backyard and let yourself be inspired by this unique room for your next event. Book the Workshop now and experience a fantastic atmosphere that must be experienced!
THE PHOTO STUDIO
Create unforgettable moments with the perfect lighting
With its south-facing location and large windows, you get a fantastic amount of light that will highlight any event. The high ceiling and the many furnishing options make this room ideal for parties, meetings or conferences. Take a trip up to the large roof terrace and enjoy the breathtaking view of Sydhavnen. Create unforgettable moments in this inspiring space. Book the Photo Studio now and let the light and surroundings enchant your guests.
THE CLUB
Enter a world of raw club atmosphere and versatility
This two-story room with a walkway and high ceilings is perfect for both parties and professional meetings or conferences. Regardless of whether you want to dance the night away or hold an inspiring presentation, the Club will give you the right atmosphere. Create memories and results in this unique and raw room. Book the Club now and let your events be surrounded by energy and atmosphere.
Flexible premises in a historic building
WE OFFER:
• Unique premises in a former dairy
• Access to wooden terrace with colored lamps
• Coffee machines, glasses, crockery, etc. can be rented
• Music system in every room
• Large screen
• Activity content as desired
• Free parking

CAPACITY PER LOCAL:
• 50 people seated
• 75 people standing
Do-it-yourself - or let us take care of your entire event or let us take care of food, drinks, service, clean-up, etc.
Book rooms with us now or come on a tour!
Enter your contact details below and we will get back to you as soon as possible.