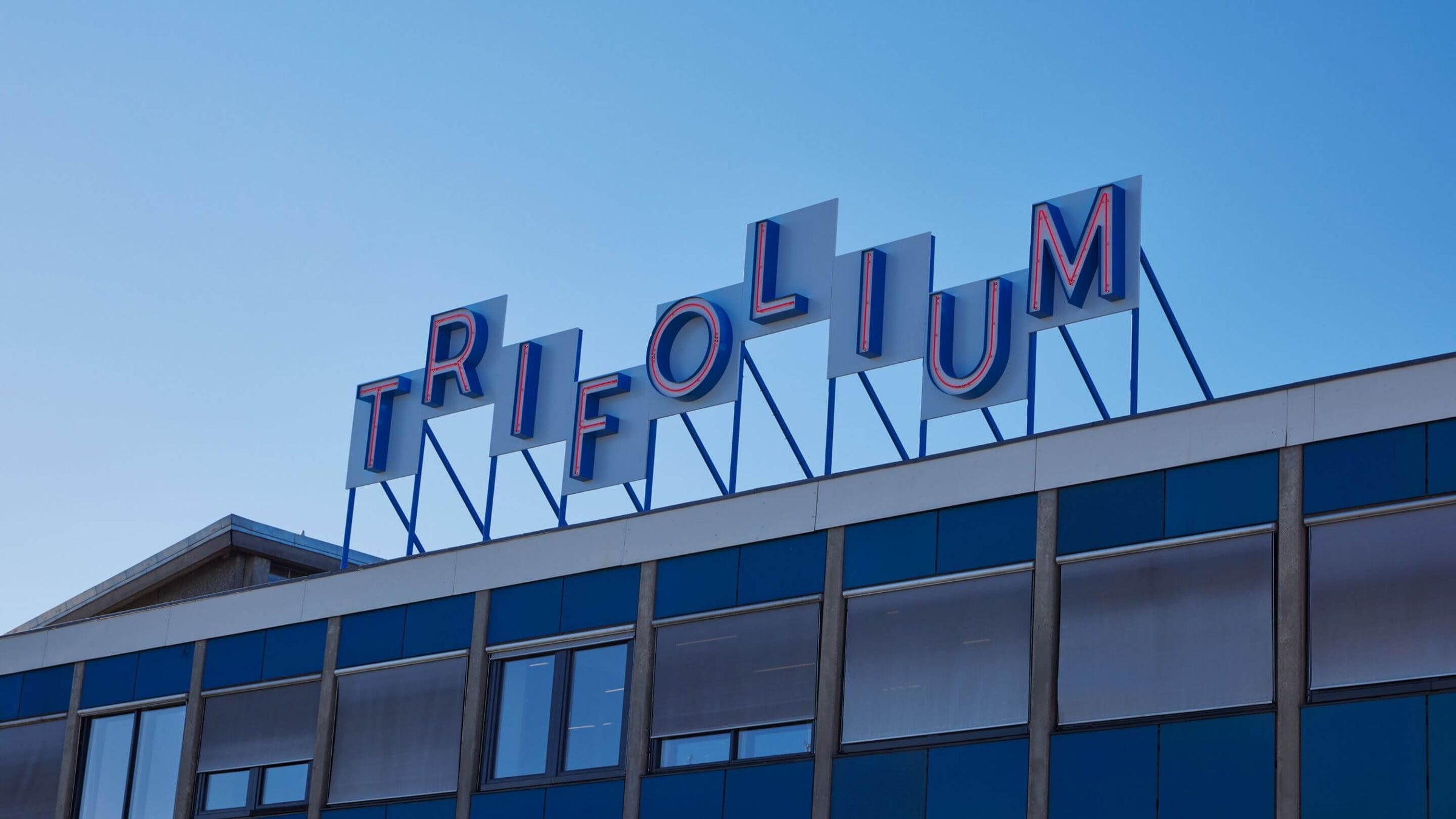 The idea behind Trifolium
The basic idea behind Trifolium is based on the desire to create an engaging, flexible and developing work environment that does away with stuck processes and traditional ways of thinking and acting.
We are a flexible, member-based working community where you can produce here and now, learn from others and have a good working life with like-minded people. Trifolium is full freedom under responsibility within a fixed framework.
A workshop and office community
Trifolium is first and foremost an industrial workshop and office community for companies that need professional development and production facilities. On +5000 m2, we offer seven fully serviced workshops, office space, meeting and event facilities, photo studio, a mobile container workshop, etc. - all on flexible terms. We are a strong interdisciplinary and social community in a professional setting aimed at professional production.
Companies in Trifolium
The companies that are already part of Trifolium work in a broad field. From the design and production of furniture, fixtures, speakers to the development of medical equipment, communication technology for satellites, autonomous robots and much more. As a member, you will become part of a working community with like-minded people, where there is both depth and breadth in interests, knowledge and professionalism.
So if you want to see what lies in the intersection between materials, craftsmanship, technology and learning, between the digital and the tactile, you've come to the right place.
Location in Sydhavnen
Trifolium is located in Copenhagen's South Harbor in an industrial area with a tradition of smaller companies, startups and niche-oriented craft businesses settling down. We are centrally located, so if you turn one way, you are as good as Copenhagen, and if you choose the opposite direction, you are on the motorway or at the airport in a few minutes. Here there is space, elbow room, fresh air and water around us. All in all, there is an atmosphere of curiosity and creativity here, and a creative vein runs through the entire area.
Inspiration right outside the door
The area, like Trifolium, is a meeting between old traditions and new ideas about future solutions. You can still see, feel and breathe the old Sydhavnen with industry, crooked fishermen's houses and small rocking dinghies in the harbour, which lie side by side with newly restored houseboats and modern buildings. Then if you need to clear your mind, you can go for a walk in Fiskerhavnen, which is directly opposite, or pass the large green recreational area, Sydhavnstippen, with alpacas, grazing sheep and swarming butterflies.
The story behind Trifolium
The name Trifolium is Latin and means three-leaf clover. Trifolium was originally a larger Zealand cooperative dairy, which, with its entry into Copenhagen, built a hypermodern dairy building in 1966. The dairy was later merged with other dairies into a larger conglomerate. Since 2016, the building has been continuously transformed and updated for its new purpose as an industrial working community.
A proper climate
The building that houses Trifolium is equipped with solar cells on both the roof and facade, which supply more than 30% of the electricity we use. There are charging stations for your electric car and free parking spaces right at the door. Trifolium is based on the solutions of the future, which means that we combine technology with learning and common sense to create an environment that is both sustainable for the environment and for us people, who have to endure and enjoy a long working life. We therefore see the connection between learning, technology, sustainable materials, craftsmanship and digital production as part of the solutions of the future.
Do you want to be one of us?
Come by and say hello. Book a tour and find out more.
Contact us
If you have questions or need further information about our electric bicycles, please use our contact form below.