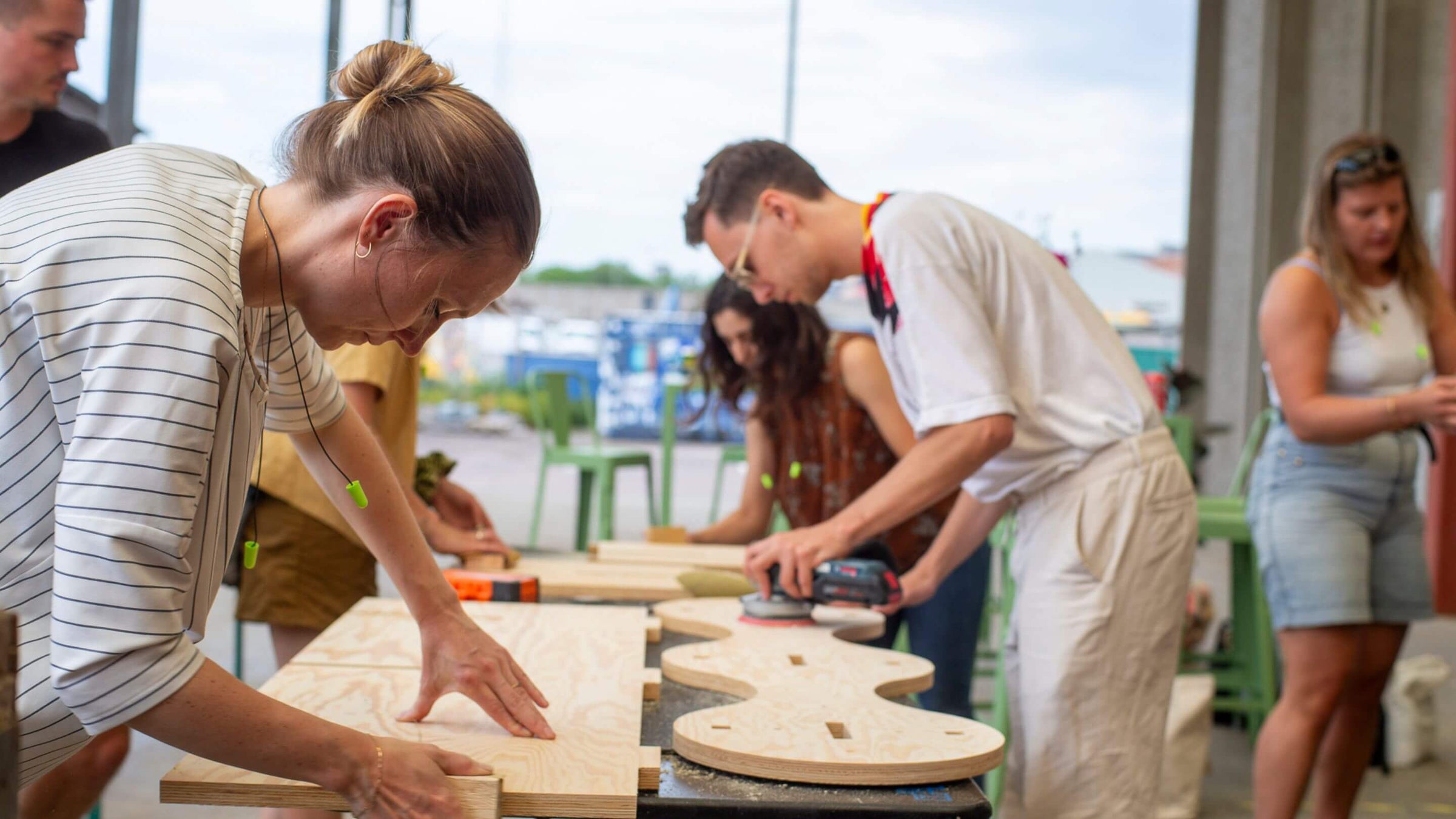 Unique craft courses with tailor-made tasks
On the 'Build on time' course, we have cheated a little and prepared the materials so that you are ready to build. You will be introduced to the hand tools you need to use, so that everyone feels comfortable with the task. Also see our large machines such as CNC milling machines and laser cutters in action, where you will have the opportunity to see something unique being made for you.
We can organize the tasks so that it is specifically targeted at you and what you want to get out of the day. We have different cases to choose from - for example building soapbox cars and ending with a race. If you are more focused on green conversion, it is also possible to build a vertical farm, or waste sorting. The possibilities are endless, so don't hesitate to contact us for a non-binding offer.

Company event
DAILY PROGRAM
3 hours (half-day event)

At 9.00 - Introduction to the 'mobile workshop'
At 09.30 - Introduction/presentation of today's assignment
At 09.40 - 11.50 - Today's project
At 11.50 - 12.00 - Closing
Prices and contact
Interested in hearing more? Contact us for prices and more information about your options for using our MPU.