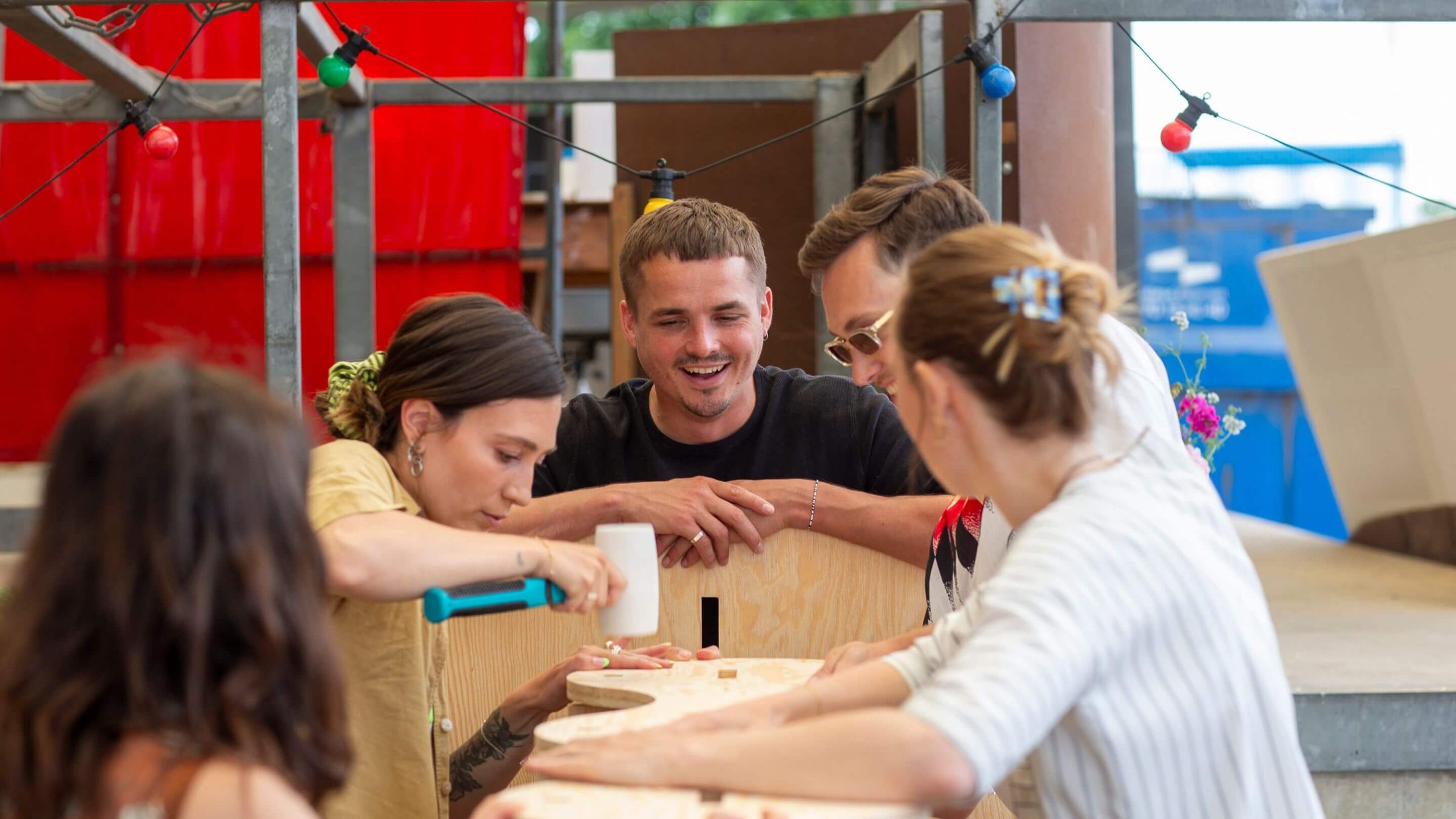 Unique experiences for team building and company events
On the course 'We build together', the focus is on togetherness and the good experience.
You will be guided through our universe of scrubbers, table saws, CNC machines and laser cutters, so that everyone feels at ease with the task. The day starts with a mini-project, where everyone gets a small task. We do this so that everyone - regardless of gender or experience - will feel comfortable with the machines and the tasks, so that the day will be fun and educational.
We can organize the tasks so that it is specifically targeted at you and what you want to get out of the day. Since collaboration is the focus, there will be plenty of time for the tasks and that it accommodates everyone. You can also help choose what is to be built, for example, it could be vertical farming, things for the office, or if you need decorations for the company. The possibilities are endless, so don't hesitate to contact us for a non-binding offer.

Company event
DAILY PROGRAM
Full day event - 6 hours

At 9.00 - Introduction to the 'mobile workshop
At 9.45 - Small mini task
At 10.15 - 10.30 - Break
at 10.30 - Introduction/presentation of today's task.
At 12.00 - 12.30 - Lunch
At 12.30 - 14.20 - Finish today's project
At 14.20 - 15.00 - Closing
Prices and contact
Interested in hearing more? Contact us for prices and more information about your options for using our MPU.