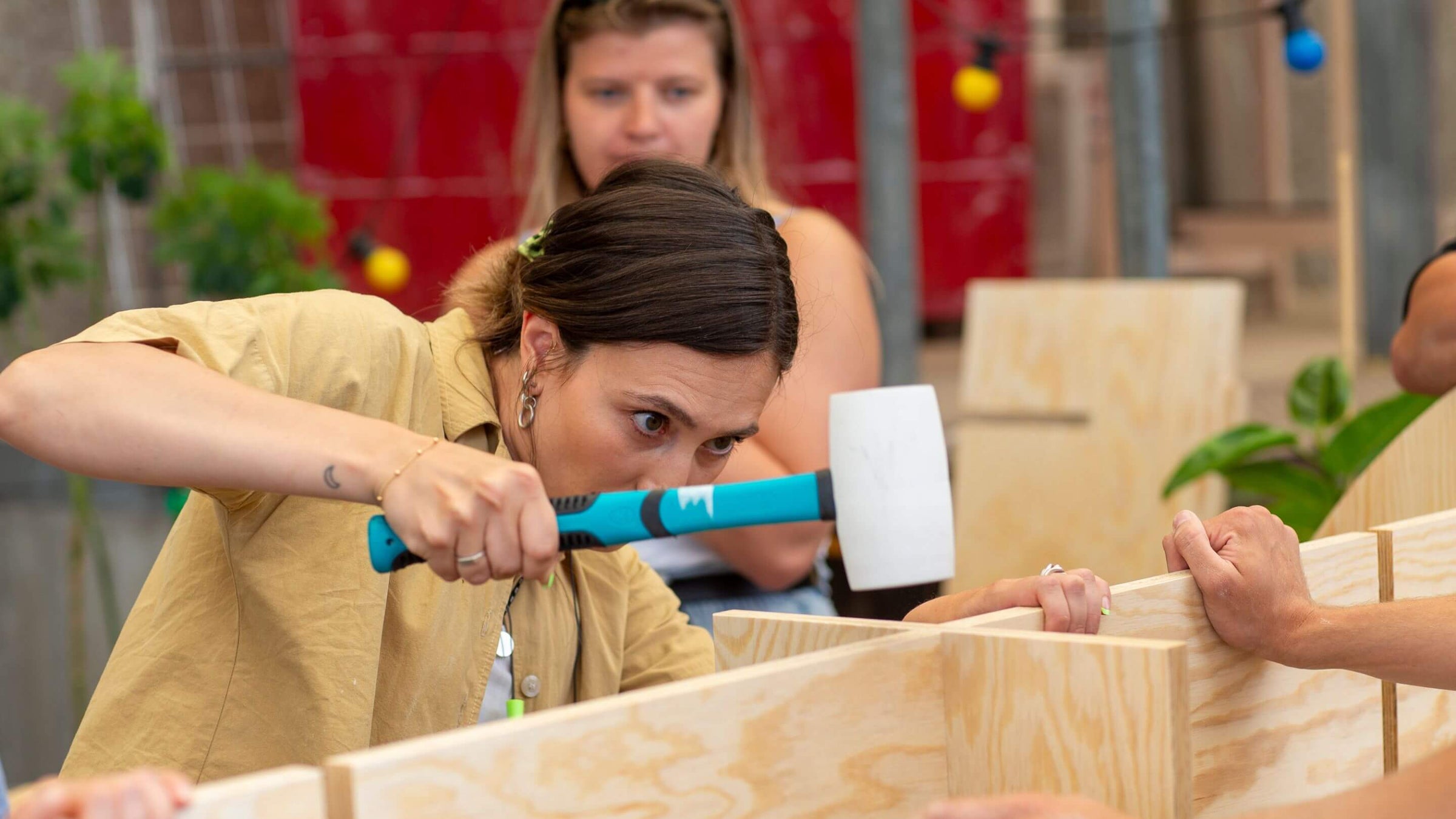 Competitive craft course with impressive machines
On the 'Building Duel' course, the focus is on the competition element. You will be introduced to the hand tools you need to use, so that everyone feels comfortable with the task, as well as see our large machines such as CNC milling machines and laser cutters in action. After this, you stand on your own two feet and must now complete your projects on time. V
you can organize the tasks so that they are specifically targeted at you and what you want to get out of the day. Since team building and collaboration are the focus, we will therefore be able to work on different parameters according to your wishes. It could be, for example, switching groups around during the journey, or that everyone can only use one hand, etc. You can also help choose what is to be built, it could be, for example, building soap box cars and ending with a race. Perhaps you lack decoration for the company, or planters - the possibilities are endless, so don't hesitate to contact us for a non-binding offer.

Company event
DAILY PROGRAM
Full day event - 6 hours

At 9.00 - Introduction to the 'mobile workshop'
At 9.45 - Small mini task
At 10.15 - 10.30 - Break
At 10.30 - Introduction/presentation of today's task
At 12.00 - 12.30 Lunch
At 12.30 - 14.20 - Finish today's project
At 14.20 - 15.00 - Competitions are held + end
Prices and contact
Interested in hearing more? Contact us for prices and more information about your options for using our MPU.